Finished EME system
Pictures of just finished EME system can be seen below. As soon as time permits, I will add test to it to explain. Experienced HAM's however will find their way...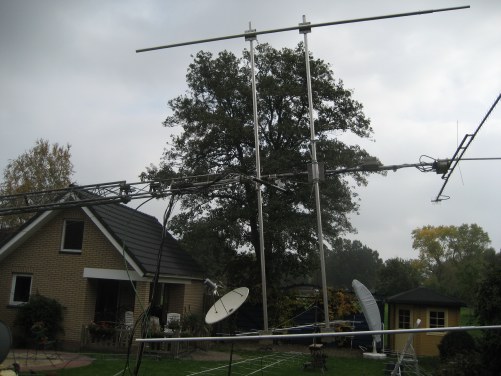 The frame is mounted in the tower. The versatower is reduced to a 2-section type now...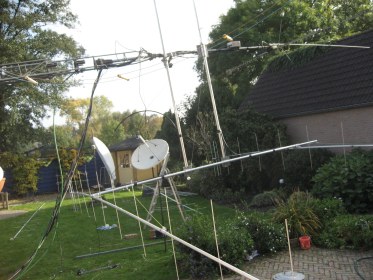 First step to do was to mount the 2 lower yagi's in the frame. This was the easiest way. After mounting I raised the tower, rotated the frame and mounted the other two yagi's.
The idea to do this way came from my neighbor Jan, who supports me in the hobby nicely! Sometimes trouble with surrounding people can be really spoiling the hobby...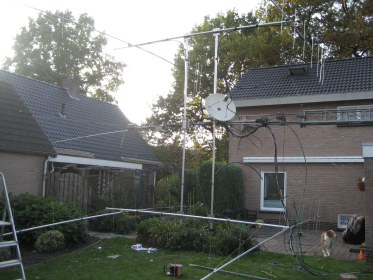 Now all 4 beams are in and it is time to take a look how all is looking when put upright....
Next thing to do is finishing the cabling, before it gets too dark. Half way October gives not much time after dinner to work outside.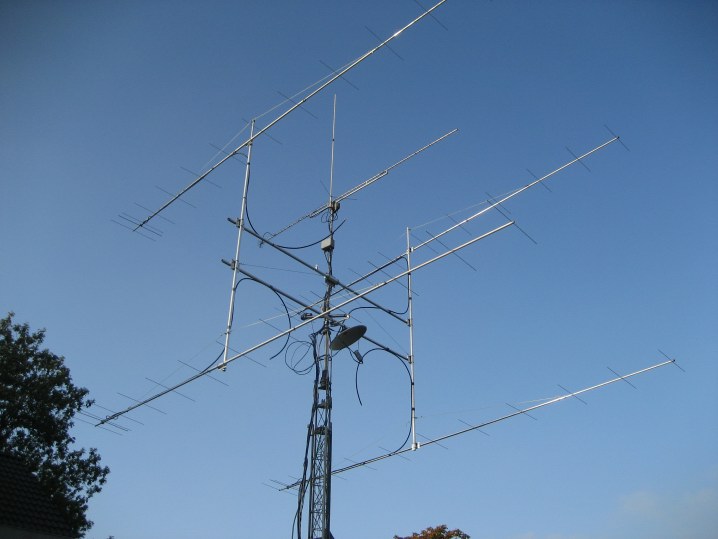 Here you can see the new EME array, spliiter still needs to be mounted. Details on used materials like splitter_cables, feederlines and so on can be found in the others chapters of which you can find the links in the lefthand side in 'Moonbounce'. (The small dish needs to be fixated too, this is 13cm RX for Amateur Television).